Check the
computer resources
each app consumes if you care about your computer health.
With this tool, you can check how much RAM and CPU each app consumes, disable or kill the app.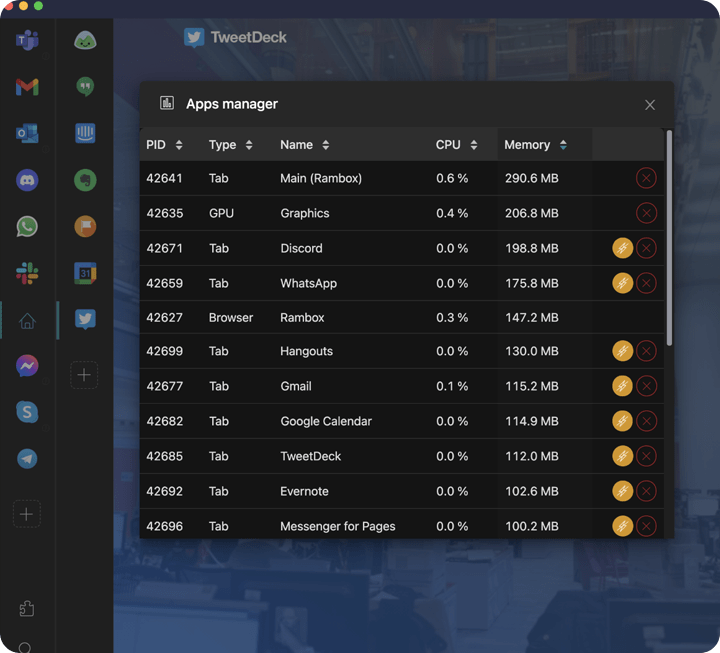 Apps are made by humans and as you know, we are not perfect. Often happens that one app is consuming more RAM and/or CPU than usual and our computer start going slow.
With this real-time monitor, we will alert you if something weird is happening so you can act.