We like to think about Rambox as a tool for you to choose what you want to do with it. See the platform as a smooth canvas ready for you to design your experience and enjoy it.
Although in this new version we add three features that will really transform the way you work, enjoy and use your time online.
Let me show you!
1. More attention
Your attention is your capital, what you dedicate time and space too has to be your decision and not other people's.
So now you can tailor notifications for all your applications until it is pixel perfect. Choose for each application and workspace if you want to see a desktop notification or to hear a sound.
The idea is that you prioritize according to your work and your moments who you want to listen to. What we assure you is that you will never miss anything by going to the Notification Center.
Rambox keeps track of all your notifications so you can be up-to-date and quickly navigate to the application that notified you.
It is very easy to visually identify the unread messages or emails for each application, so you can quickly decide where your attention is needed.
Your attention is your power, use it wisely.
2. Privacy matters always
Configure LastPass, 1Password, Bitwarden, DashLane or NordPass so you don't have to remember your secrets. We integrated the most popular password managers so it's easy to log in to each app or auto-fill forms.
All in one and all protect. Safe and fast.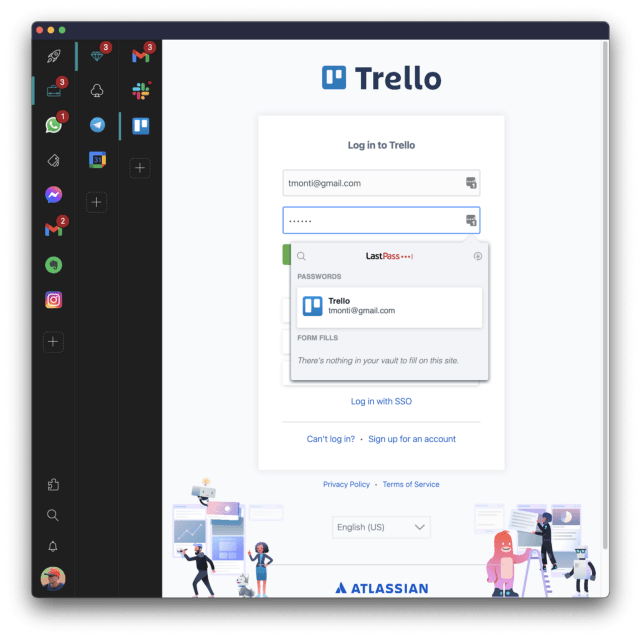 3. Customize your Rambox
Now you can configure your space the way you like it. Select from hundreds of applications to customize your space. Keep your applications organized by grouping them into workspaces (work, chat, social, etc.).
Plus you can configure your workspace to have applications in fullscreen or tile mode. By using the different predefined layouts, now you'll be able to have all your apps displayed in a way that fits your needs.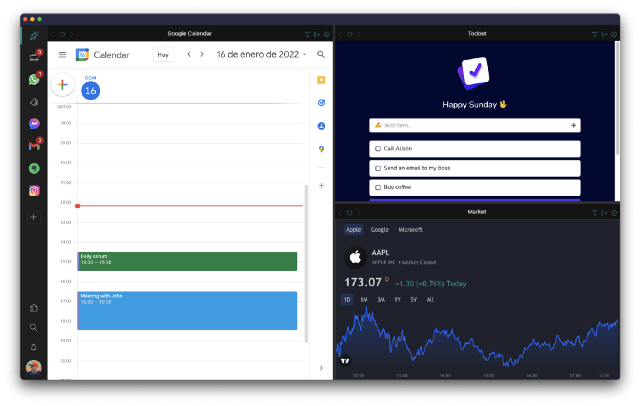 Productivity is not only in the results, but also in the meantime of how you get there. And these hacks can help you manage your day in the best way.
Try them and tell us how it goes.