WhatsApp has quickly become the messaging app of choice for more than 1.6 billion consumers worldwide. And why not? In today's omnichannel world of texting, chatting, posting, and tweeting, consumers increasingly want to interact with businesses in the same way they connect with family and friends.
WhatsApp Business was launched in 2018 and is specifically designed to allow small businesses to use two accounts on the same phone without having to use another standard WhatsApp account.
Both WhatsApp and WhatsApp Business look pretty similar at first glance and have a couple of things in common:
 

You can use them to

chat with your contacts

, exchange media files, include stickers, share documents, and so on.

 

Both applications

can be linked to WhatsApp Web

so you can access them from your computer.
You can also use them in Rambox. They can be linked to an iCloud or Google Drive account to back up and restore your data as well.
Differences between WhatsApp and WhatsApp Business
Although both applications have some similar functionalities, the truth is that WhatsApp Business and WhatsApp are not identical. Below we explain their main differences.
WhatsApp
WhatsApp app is aimed at individual users who want to keep in touch and interact with their friends, family, colleagues, and acquaintances, in one-on-one and group messaging sessions.
It is less formal in nature and has essential features. This includes free messaging, contact synchronization from your phone, and plug-and-play ease of use. Just download and install the app and you can start messaging and calling immediately.
WhatsApp Business
WhatsApp Business allows you to create a profile tailored to the products and services your company offers. That means some additional features such as, for example, adding the following to your profile:
Business categories

Business Hours

Business address

A link to your website

Your catalog
In addition, you can create templates, contact tagging and basic automation including quick replies, greetings and away messages. The idea is to create a business-centric workflow, such as customer service, payment notifications, as well as marketing, and sales.
It also allows you to create a catalog to showcase your products and services.
Is it possible to have WhatsApp Business running through Rambox?
Yes, and it's very easy to set up.
Rambox gives you the flexibility to share sessions between multiple apps, so you only have to log in once, or private sessions to log in to multiple accounts on the same service.
In addition, in Rambox you have workspaces, which means that you can group apps with the same criteria and keep everything together. For example, you can create a "Work" workspace and use your WhatsApp Business account there. And you can have your own private space with your personal account.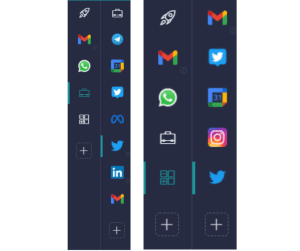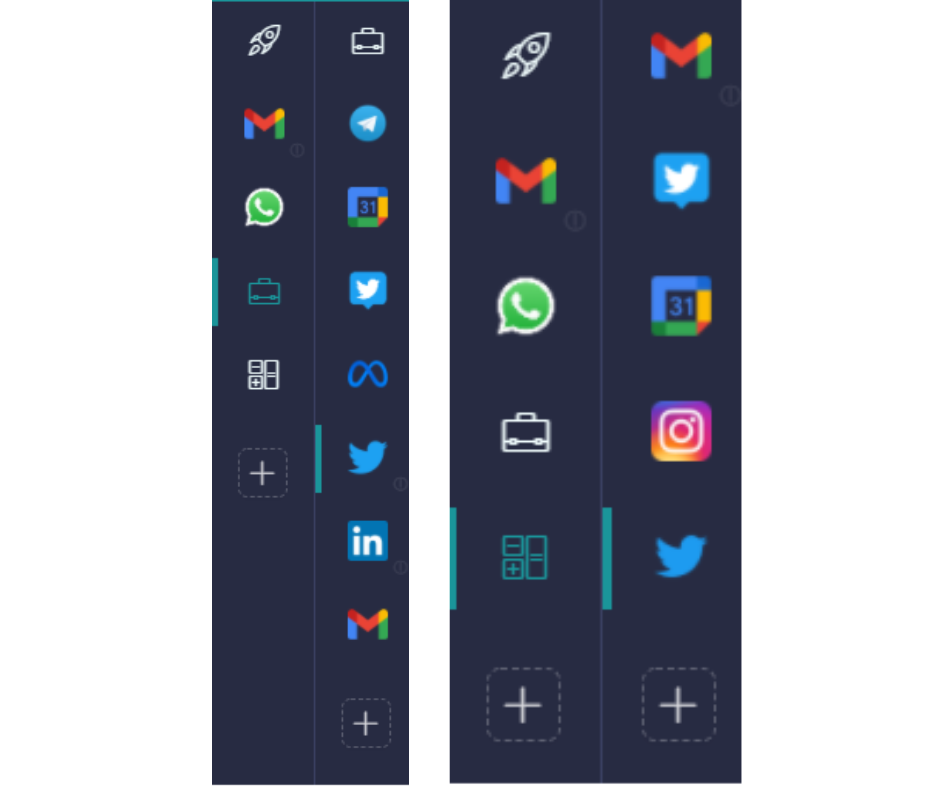 So, it's easy to switch from work to personal and from one account to another as you need. It's up to you and the growth of your business to decide what you use. But one thing in common: easy and fast communication is key.
Remember that although WhatsApp Business is the most widely used business communication option, there are very competitive alternatives to WhatsApp Business.
Now that you know what communication features WhatsApp Business will bring to your company and how to configure the application in Rambox,  try Rambox for free. All you have to do is download the program, configure it to your liking, and start enjoying its functionalities. No cards, no cheating, it's that simple!