WhatsApp Business is an instant messaging application designed as an alternative to WhatsApp for businesses. It was created to meet all those business needs of communication with their customers in a simple and fast way. The main advantage that WhatsApp business incorporated is that from the platform, you can offer sales services and customer service in addition to promoting your products or services.
However, not all people or companies want to use WhatsApp as their primary method of communication. Many businesses prefer to use external platforms that allow them to have some control of their business on social networks. For this reason, we have created a compilation of the best WhatsApp Business alternatives.
Advantages and disadvantages of WhatsApp Business
Facebook Messenger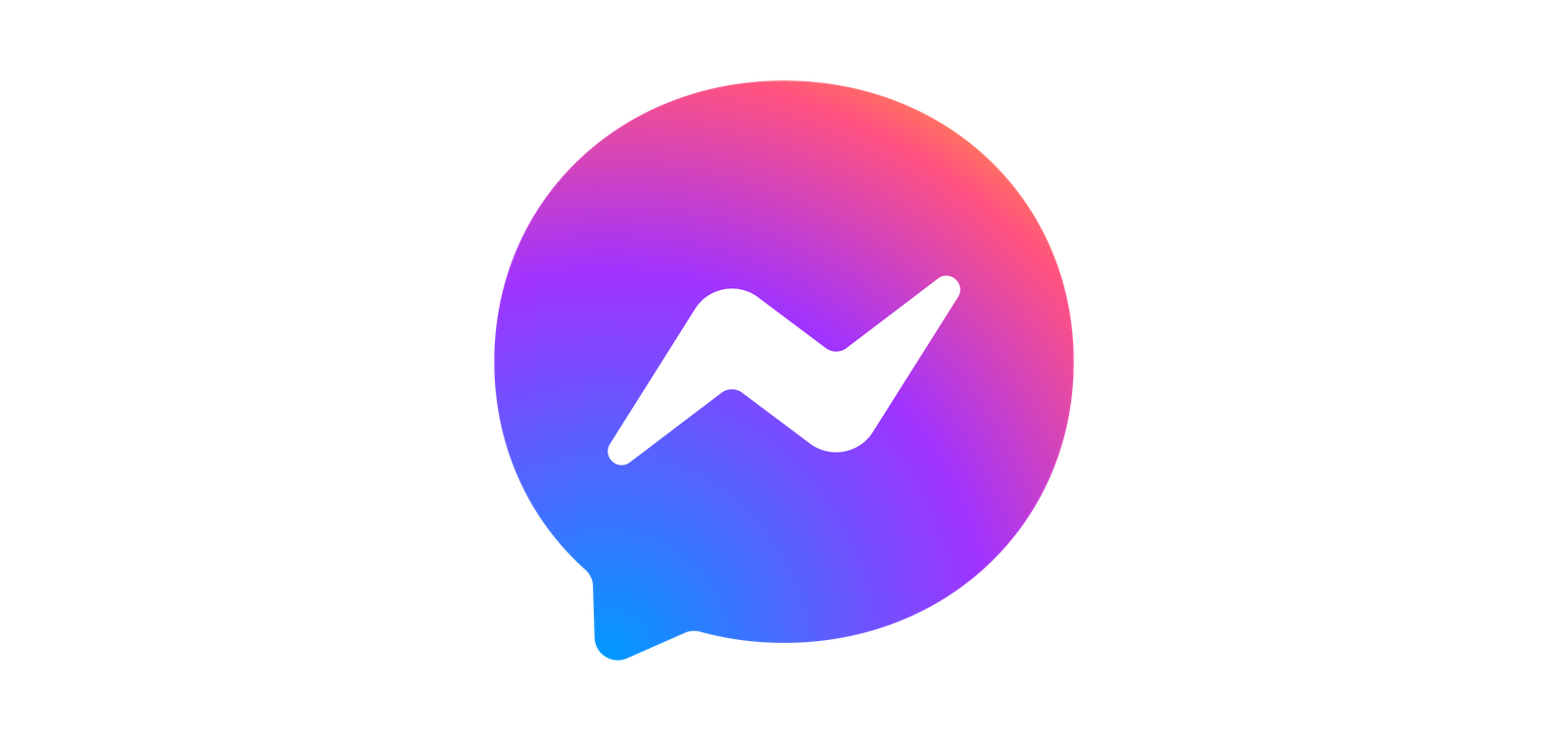 Facebook currently has more than 1 billion active monthly users. Facebook Messenger is presented as a consolidated alternative to WhatsApp Business.
Some of its main features are that it accepts the creation of chatbots to maintain automatic conversations with customers 24/7. It also offers welcome messages, invitation cards, bots, and direct interaction apps. In addition, Messenger has marketing services, including targeting, ads on the home screen, and sending promotional messages to those who have started communicating with the company.
Now, if WhatsApp belongs to Meta, just like Facebook, where does the difference lie?
Some of the fundamental differences are as follows:
Facebook Messenger is linked to your Facebook profile, while WhatsApp Business is linked to your phone contacts.
Messenger allows you to send messages to those who have seen your content without the need to be established contacts. In the case of WhatsApp, if the consumer is not part of your contact list, it will be up to the client to establish communication.
Messenger, unlike WhatsApp, does not limit the number of images you can send.
Instagram Direct
The Instagram social network is one of the most used worldwide. Last December 2021, it registered a staggering 2 billion monthly active users. In addition, 68% of these active users use the platform to interact with content creators, making it one of the best apps for receiving feedback.
For companies, Instagram has business profiles, metrics, and the possibility of creating ads directly from the application. The three tools developed by Instagram for businesses are as follows:
Business Profiles: companies can include in their profile the location of the business, choose the communication channel through which customers can contact the company (email, phone, direct messages), and promote posts from their feed.
Insights: provides businesses with all the data and analysis related to their followers: who is following them, which posts have had the best reach, and also allows them to see the time when their followers use Instagram the most.
Promotion: this allows you to take a photo from the company's feed and promote it, that is, turn it into advertising, and also segment the target audience that interacts with the content.
Google Business Messages
Google Business Messages was created as an instant messaging app for Google's Android users. Although Apple iOS users can also use Google Business Messages, the truth is that the interface and user experience may differ depending on whether the device used is Android or Apple. Make sure to use this feature, as its main advantage is that it is connected to Google my Business.
By claiming your company's Google business profile, the information box that generates conversions with maps, reviews, and contact information that appears in search results, you can take full advantage of all its features. This includes updating the company's business hours, offering online ordering for pickups and deliveries, and enabling Google Business Messaging.
The info box is, by default, the first information a customer will see when searching for your business online. So, enabling this option is easy for consumers to contact your business immediately with Google Business Messages.
Like WhatsApp, Google protects customers from spam by removing its ability to respond 24 hours after they contact your business. This is why you must ensure you have automated responses and optimized live customer support.
Telegram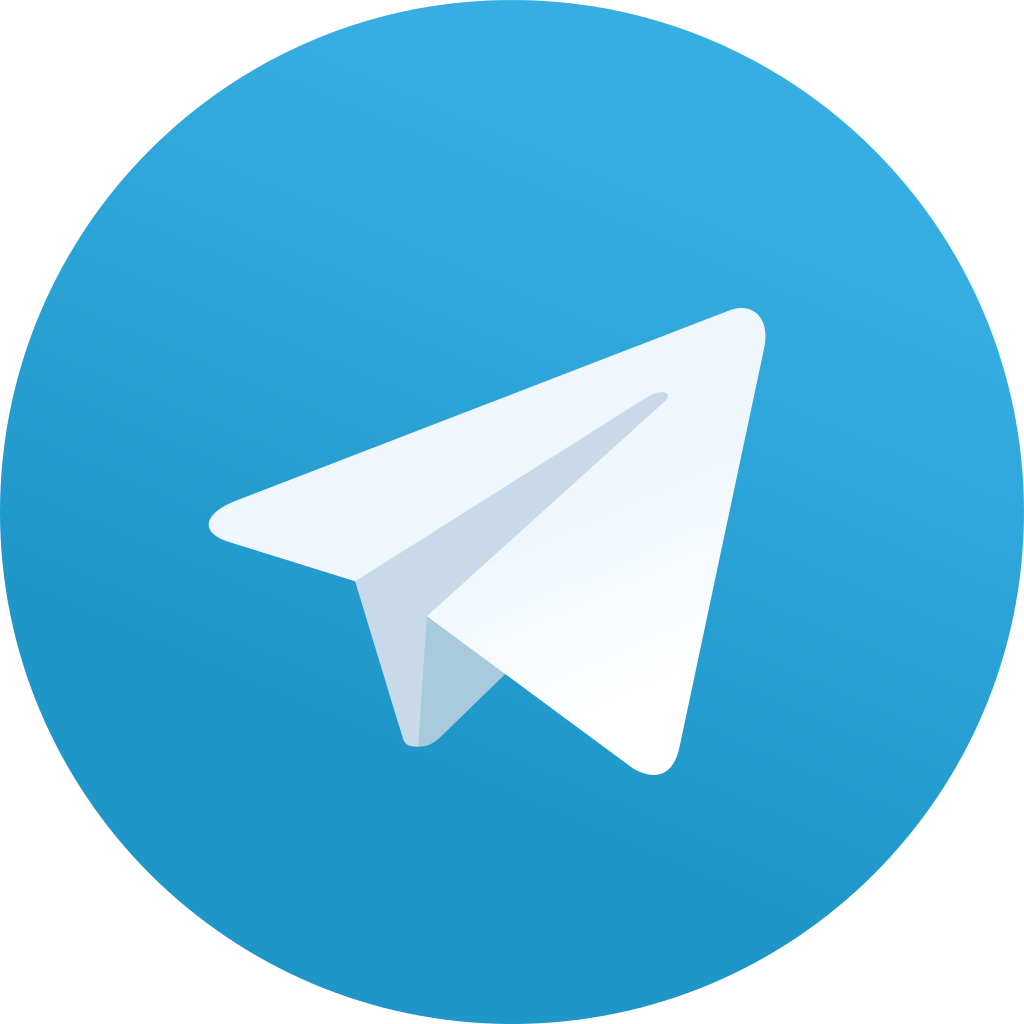 Telegram has over 120 million users and is Asia and Eastern Europe's most widely used messaging option. Although a smaller share than WhatsApp Business, Telegram has unique features that WhatsApp lacks.
The app stands out for its privacy and security. In addition to WhatsApp's end-to-end message encryption, Telegram uses usernames instead of real names and phone numbers, allowing for anonymity.
It has all the basic features of a messaging app, group messaging, voice calls, video calls, and sending files and stickers. But among its main advantages from a business point of view, it is free and has a public domain API. Its channels offer possibilities for one-way communication, marketing campaigns, advertising, and segmentation, and it provides 24/7 customer service and immediate feedback.
Signal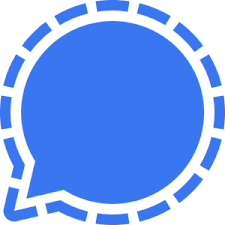 The number of Signal users is close to 40 million. It is a social and business communication application with the basic functionalities of other messaging applications (text messages, voice, video calls, automatic replies, etc.). But its primary differentiation is security.
This application offers maximum privacy in its messaging through open-source encryption so that experts can detect errors. In addition, Signal focuses on reducing the metadata it stores about users so that only the strictly necessary data is stored. Although message encryption is just as secure in WhatsApp as in Signal, the fact is that it is inevitable that WhatsApp, which holds more metadata, shares this data with Facebook since they both belong to the Meta corporation.
Complementing these features, Signal also allows its users to configure several options about their privacy manually: 
Biometric protection
Prevent screenshots
Incognito keyboard
Redirect calls to hide IP
Disable read notifications
Disable typing indicator
Do not preview links
Two-step verification/pin
Threema
Threema is an instant messaging app available for Android and iOS. One of its main features is that it does not require a phone number or other personal information. Its commercial version, Threema Work, is used today by more than 3,000 companies.
It is an application for contacting contacts through individual chats, groups, and even video calls. Its primary differentiation is that it does not store personal data or share information with other companies.
In addition, Threema has customization of read and write settings per contact, an incognito keyboard to avoid leaks, screenshot blocking by default, encryption keys, and colored dots that show reliability. So, it is perfect for those customers and potential customers with a particular concern for privacy and security, as is the case in the IT sector. 
WeChat
This is a Chinese messaging application whose users, according to TechNode's latest report, use it 80% for work purposes. It has over 1 billion active users and is available in 20 languages.
WeChat has the following functionalities:
It allows sending text and voices messages, live broadcasts, video calls, and sending images, videos, and video games.
Geolocation is available. Users can add nearby contacts through the "friend radar" functionality or view nearby people with a public profile.
Official or verified accounts allow sending notifications to all subscribers, interacting with them, and offering them exclusive services, similar to a Facebook page. Especially attractive for brands and advertisers.
WeChat Moments. Users can share images, statuses, links, and other items with several selected contacts.
WeChat Pay. This is a mobile payment system.
Programmers can code programs of less than 10 megabytes in the WeChat interface.
It has the "Enterprise WeChat" version, a particular version designed for professional use, with functionalities similar to Slack.
File transfer from computer to mobile.
Bonus Track: SMS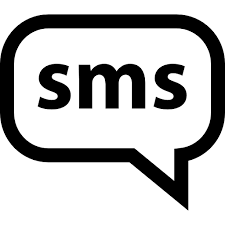 Text messaging has outlived the use of social networks and messaging apps.
SMS does not require the Internet, so it remains the most effective technique for reaching people in remote environments and countries where internet access is not as widespread as in the Western world.
In addition, SMS has an incredible 98% open rate, according to Forbes magazine. In the USA, more than 3 trillion SMS were sent in 2020, making communication through this messaging service optimal on a commercial level:
As an effective marketing tool. SMS has API add-ons and integrations, a contact list, and can be automated.
As a communication channel for tracking the shipment and delivery of orders.
As a robust security tool to confirm purchases and sign contracts.
How to include these applications in Rambox
Rambox allows you to unify as many applications as you want in one place, making it the perfect tool to improve productivity when working with multiple applications.
If you want to add any of these applications to your work toolbox to improve your concentration and productivity when programming with Rambox, you only have to follow three simple steps:
1. Click on the + icon in your applications panel.
2. Search for the name of the application you want to install.
3. Click on the "+ add" button to add the application to your applications panel.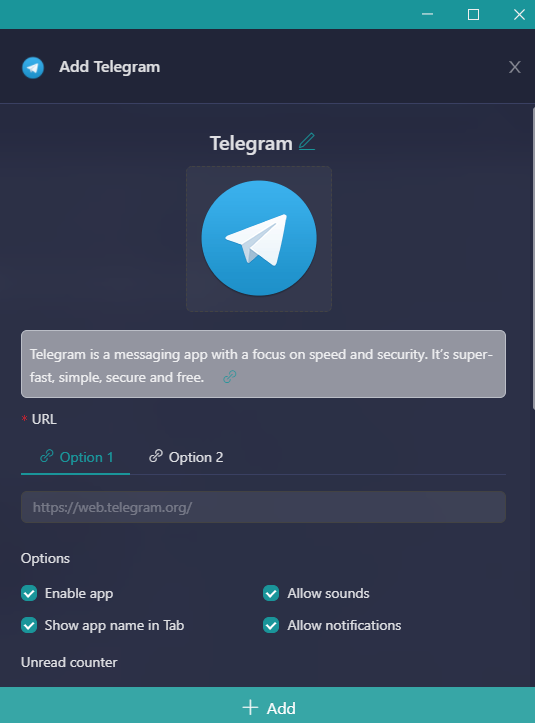 If the application you are looking for does not appear in the search results, click on "add a custom app".
Then enter the website URL you want to add and click the "+ add" button.
That's it! You now have all the apps you want in one place.
If you are overwhelmed by the number of applications you have to work with, and can't optimize your time and resources, try Rambox for free. All you have to do is download the program, configure it to your liking and start enjoying its functionalities. No cards, no cheating, it's that simple!